2023 FERRY SEASON
The 2022 ferry season completed in October 2022.  The 2023 season will restart on 1st April.  Please note CARD PAYMENT ONLY on ferry crossings.  We look forward to welcoming you on board and we are hoping for a successful season in 2023 transporting locals and visitors across the estuary.
TAPELEY GARDENS, INSTOW
Tapeley Gardens are currently closed and will re-open in March, 2023.  Please check their web site for opening dates and times.
THE FERRIES ARE NOW TWEETING
Follow the ferries' news and status on @appleinstferry. If the ferry cannot operate due to high winds a message will be put on Twitter and of course Facebook.
WOULD YOU BE INTERESTED IN SPONSORING THE FERRY?
The Appledore Instow Ferry is a not for profit company and has endeavoured to keep the prices as low as possible. However, we do need to cover the costs of running two boats and sponsorship is the perfect way for companies and businesses to show their support for the ferry operation and advertise their business, as you can see from the logos on the Home page. For more information please use the Contact Us page and one of us will be in touch with you.
BICYCLES AND BUGGIES
The ferry is licensed to carry twelve people and two crew, which includes the skipper. The ferry is able to take buggies and bicycles but the skipper will make a decision if there are some large buggies and a number of bicycles, to balance the number of passengers, buggies and bicycles - so please be patient if you are not able to get on the first available ferry.
Tricycles, tandems and bicycles with trailers cannot be carried.
JOHNS OF INSTOW
Johns of Instow has a cafe next door to their deli. The cafe offers gluten-free, dairy-free and vegan options as well as all the wonderful pastries and cakes that they offer.
Appledore village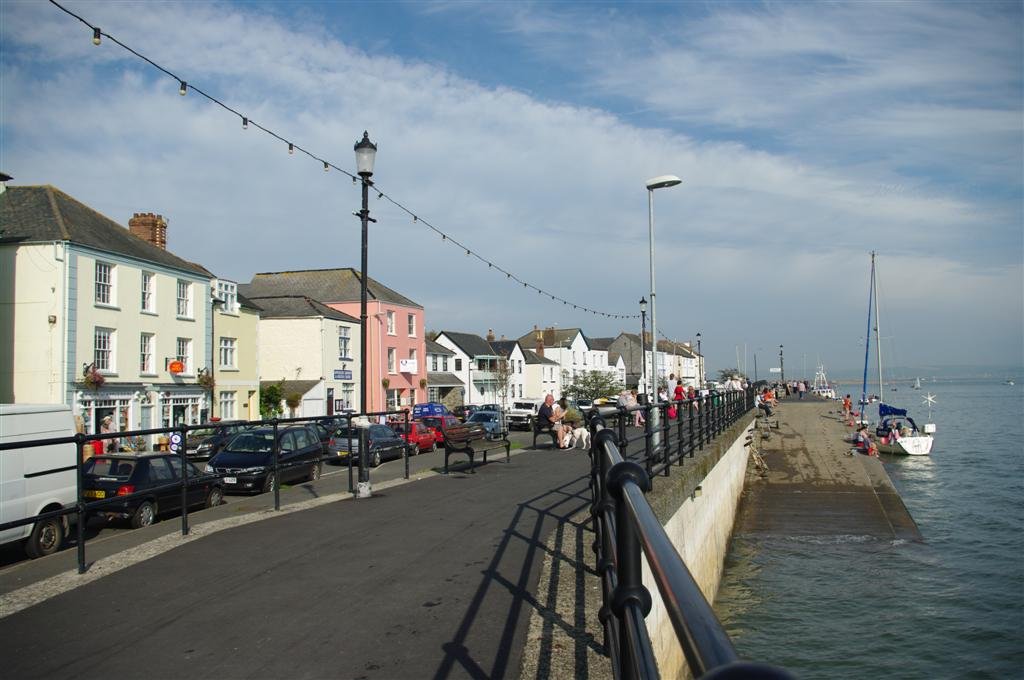 Appledore is a quaint fishing village where you can wander the cobbled streets and find secret gardens and interesting door hangings.   It has thriving local artists and numerous art galleries and craft shops, and is well known for its Visual Arts Festival, the book festival and the carnival that are held during the year.  Read More  
Instow village
Instow is a pretty, unspoilt seaside village with large stretches of sandy beaches and dunes. Fishermen's cottages nestle against shops and a good selection of pubs and restaurants. The village store and delicatessen are superb.  Read More